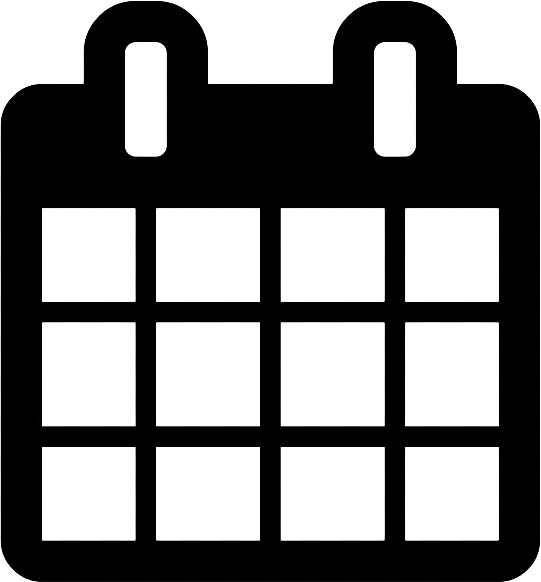 Tour Packages for the Conference
To register for your optional conference tour/s please contact Charleston Convention & Group Services, Inc.
All registration forms must be submitted on or before March 9th, 2020. Please note that all tours have limited availability and registration will be on a first come first serve basis. If your registration is received after a tour's availability is full we will contact you to discuss alternative registration options.
Registration Options: *Tour Registrations due by March 9, 2020*
Guests may also register by phone with Jennifer Lietzke at (800) 553-2055
Cancellation Policy:
Guests will receive a full refund for cancellations made prior to March 9, 2020. To cancel your tour registration, please contact Jennifer Lietzke by phone at (800) 553-2055
-Any registration forms received after March 9, 2020 will be accepted if space is available.
-Charleston Convention & Group Services reserves the right to cancel any tour or excursion if the minimum number of participants is not met.
-Should we have to cancel a tour, a full refund will be given to each person who has signed up for that tour.
Tour & Excursion Options:
April 16 – 20, 2020
Thursday, April 16, 2020 11:00 AM – 1:30 PM HISTORIC CHARLESTON & THE JOSEPH MANIGAULT HOUSE Your tour begins at the hotel where you will meet your guide for a privately narrated drive through the city's historic districts. During this informative tour, your private guide relates over 300 years of history while passing by beautiful homes, historic churches, magnificent public buildings and many other points of interest. During our tour of the city, you will also see numerous local landmarks including the Battery, Rainbow Row, and the Citadel, South Carolina's famed Military Academy. The highlight of this outing will be a visit to the Joseph Manigault House, c. 1803. Designed by the wealthy rice planter Gabriel Manigault, this house is considered one of the finest examples of Adamesque Architecture in the country. Price: $45.00 Per Person Net
Thursday, April 16, 2020 10:30 AM – 1:45 PM MAGNOLIA GARDENS TOUR Carved from a Cypress Swamp by the Rev. John Drayton in the early 19th century Magnolia Gardens is considered one of the most beautiful romantic gardens in the world. As you stroll with your private guide through the lush garden pathways, these unique landscapes will captivate you. After touring the gardens, board the Nature Train, which will take you into part of the Audubon Swamp Garden, home to scores of water-loving creatures, and past the newly restored Slave cabins, which interpret African American life on the plantation. While traveling through the old rice fields, you may even run into the nostalgic American alligator and will have the opportunity to view the abundant bird population of the LowCountry.  Price: $60.00 Per Person Net
Thursday, April 16, 2020 10:30 AM – 2:00 PM THE CIVIL WAR IN CHARLESTON & THE HUNLEY Begin your day with a tour of Charleston's historic district, rich in Civil War History. As you travel her streets filled with beautiful old homes, magnificent churches, and scenic streetscapes your private guide will bring Charleston's role in the War Between the States to life. After touring the city, continue on to the Warren Lasch Conservation Center to see the Confederate Submarine, H.L. Hunley. On February 17, 1864, the Confederate Submarine, Hunley successfully sank the Union warship Housatonic by ramming it in Charleston Harbor. After this successful foray, she also sank with her crew to the bottom of the Atlantic where she remained lost until August 8, 2000. On this auspicious day after months of planning, divers and marine engineers successfully raised the ship and brought it to a special tank at the Warren Lasch Laboratory in North Charleston. Today we will have the opportunity to view this 19th-century marvel as archeologists continue their research and preserve this time capsule. Price: $60.00 Per Person Net
Friday, April 17, 2020 5:30 PM – 8:15 PM HOLY CITY HAPPY HOUR BREWERY TOUR During this "hoppy" hour tour, you will visit two of Charleston's most popular local breweries. During this Brews Cruise, you will learn about Charleston's exploding brewery scene, enjoy live music, mingle with the locals, and enjoy 5-6 generous pours at each stop. Your expert guide will entertain you along the way with the mouthwatering history of Charleston Beer. Price: $60.00 Per Person Net
Friday, April 17, 2020 5:30 PM – 8:45 PM CHARLESTON HARBOR SUNSET CRUISE Board Charleston's ultimate sailing catamaran, The Palmetto Breeze, and set sail to see Charleston from a different perspective!
Sunday, April 19, 2020 3:00 PM – 6:00 PM BOONE HALL PLANTATION TOUR Grab your camera and journey across the Cooper River to visit "America's most photographed plantation" Boone Hall. Built during the colonial period & still a working plantation to date, Boone Hall interprets the history of the families who owned the land as well as the many slaves who lived and worked there. Upon arrival at Boone Hall, you will be captivated by the aptly named "Avenue of Oaks". These nearly 300-year-old trees, which inspired settings in the iconic film "Gone with the Wind", are sure to be a highlight of the tour. In addition to enjoying the scenery, interpret day to day life on a plantation while visiting Boone Hall's nine original slave cabins and the Colonial Revival plantation house built after the Civil War. During your tour, your private guide will not only acquaint you with Boone Hall's history from a 17th-century colonial cotton plantation to a modern-day working farm, but also show you the leading role that this spectacular landscape has played in Hollywood. Fans of films like North and South, Queen, & the Notebook will be in for a real treat Price: $60.00 Per Person Net
Sunday, April 19, 2020 3:00 PM – 6:15 PM THE GRAND HOUSES OF CHARLESTON WALKING TOUR Tour two of the finest houses in the city of Charleston. The Heyward-Washington House, built in 1772, houses one of the two most outstanding collections of Charleston-made furniture in the city. President George Washington resided in this lovely Georgian House during his visit to Charleston in 1791. This house also boasts one of the few original kitchen houses in the city, furnished as it would have been in the late 1700s. Our second stop will be at the Nathaniel Russell House, which contains an equally fine collection of Charleston-made furniture. Its spiraling cantilevered staircase is truly a work of art as is the house itself. Not only will you visit these houses, but along the way your guides will point out numerous architecturally significant homes and exquisite gardens. Price: $60.00 Per Person Net
Sunday, April 19, 2020 3:15 PM – 6:15 PM KAYAKING ON SHEM CREEK Travel to Mt. Pleasant, SC, and join our trained naturalist for an unforgettable journey by water. During this excursion, your guests will paddle through Shem Creek to the edge of Charleston Harbor. During this fun paddle, you will enjoy views of beautiful Lowcountry Marshlands, Mt. Pleasant's scenic fleet of Shrimp Boats, Fort Sumter, the USS Yorktown, & many other points of interest. On the edge of Charleston Harbor, you will also see local nesting birds on Crab Bank Island & possibly even dolphins, manatees and sea turtles. This two-hour paddle is the perfect way to spend an afternoon in Charleston. Price: $105.00 Per Person Net
Monday, April 20, 2020 8:45 AM – 12:15 PM FORT SUMTER TOUR Join your guide and visit the historic site where the American Civil War began in 1861. Begin your tour with a cruise through Charleston's historic harbor where you can catch breathtaking views of the city and watch sea gulls and dolphins play in the harbor. Upon arrival at Fort Sumter, rangers from the National Park Service will give you an informative introduction before you tour this famous bastion and its marvelous museum. Price: $60.00 Per Person Net
Monday, April 20, 2020 9:00 AM – 1:00 PM PATRIOTS POINT TOUR Tour Patriots Point, one of the largest naval and maritime museums in the world. Visit the USS Yorktown, the famous Fighting Lady of World War II; the Destroyer Laffey, a participant in the World War II D-Day landings at Normandy; the Vietnam Era Naval Support Base with its Sea Cobra and Huey helicopters; and the newly renovated Congressional Medal of Honor museum. Price: $55.00 Per Person Net
*Tour & Excursion Notes*
The preceding prices are inclusive with the exception of a gratuity for the guide/s and driver/s which is left to the guest's discretion
All tours include roundtrip motor coach transportation and private guide service from the Charleston Marriott
All tours will depart from the Charleston Marriott's South Entrance located on the side of the hotel
Please plan to meet Tour Staff at the Charleston Marriotts' South Entrance 15 minutes prior to your tour's departure time
Tour Tickets will be available for pick up at the Hotel Conference Registration Desk
For tours involving food & beverage service, please contact us in advance with any dietary restriction or food allergy concerns
For specific questions regarding your tours, please contact Jennifer Lietzke by phone at (800) 553-2055