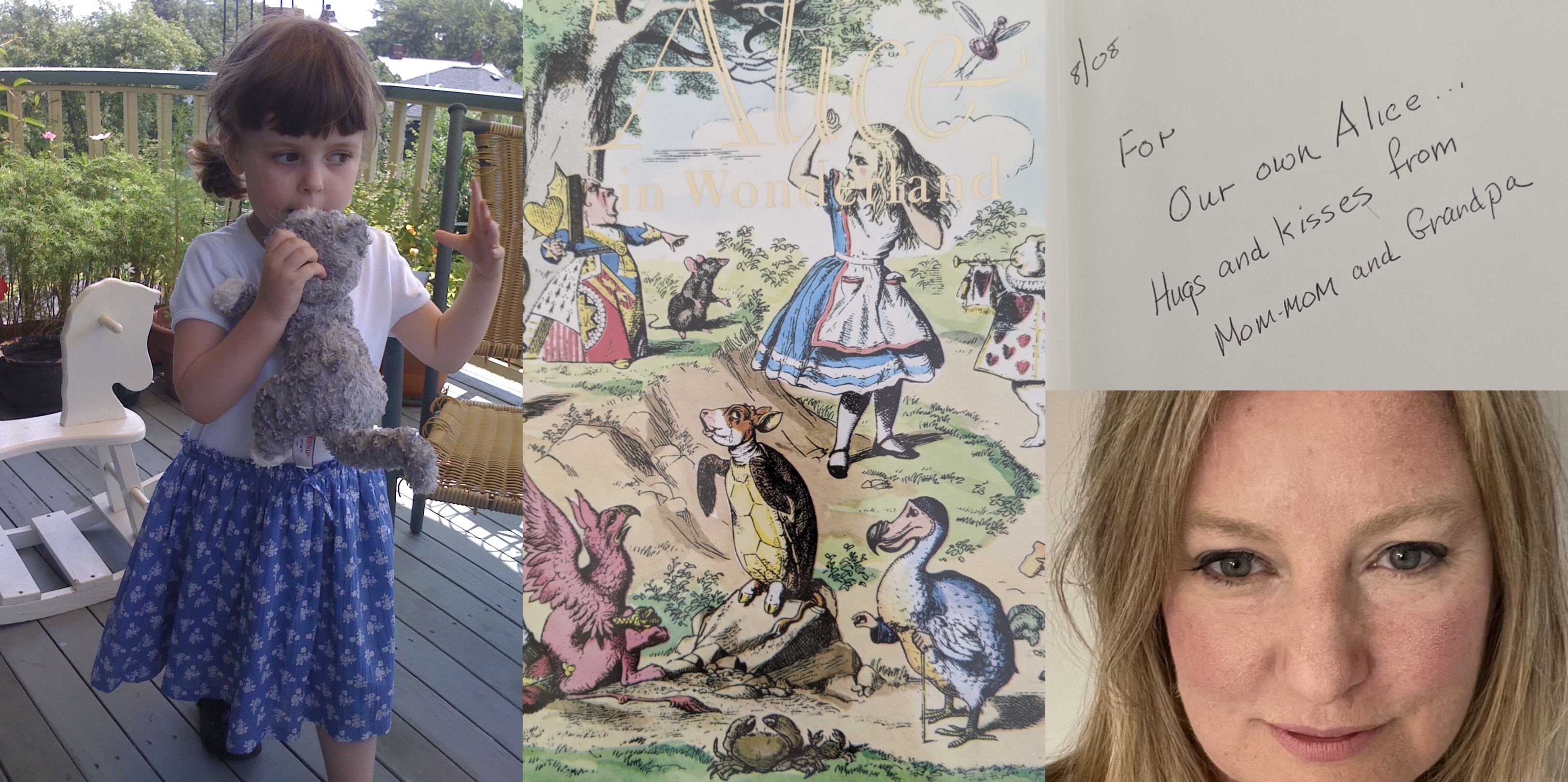 Jane B's Validation with her daughter Alice through Kat Baillie
Clockwise from left: Alice at 7, Lewis Carroll's Alice in Wonderland, Dedication page, Kat Ballie
I was completely delighted to receive a quick message from my daughter Alice through Kat Baillie! 
She referenced Lewis Carroll's book Alice In Wonderland and specifically noted an older, 1940/1950 edition with original illustrations and a hand-written inscription that would have much meaning.  Moreover that I would have some slight difficulty finding the book.  Straight away I thought of the Alice in Wonderland book that a friend had given to Alice on her 7th birthday. 
I found it fairly easily but there was no inscription and the illustrations are by a contemporary artist.  Hmmmm.  Well, it took a couple of days--but I found the book!  I had forgotten that my parents had given Alice the 1946 edition of Alice in Wonderland when she had just turned four years old and I certainly went down the rabbit hole searching for it! 
Additionally, Alice said she is having a "magical time" and told me not to "overthink things" too much (LOL!).  Also that she is always watching me...as if through a looking glass.  Here is a photo of Alice back in August 2008 at the time her grandparents gifted her the lovely, classic edition of Alice in Wonderland.  Thank you Kat!
~Jane B., Alice's Mom
Please watch the video by clicking here.  
---
---