Our Mission:
Helping Parents Heal is a non-profit organization dedicated to assisting bereaved parents. Through support and resources, we aspire to help individuals become "Shining Light Parents," meaning a shift from a state of emotional heaviness to hopefulness and greater peace of mind. HPH goes a step beyond other groups by allowing the open discussion of spiritual experiences and afterlife evidence in a non-dogmatic way. HPH welcomes everyone regardless of religious or non-religious background and encourages open dialog.  linktr.ee/helpingparentsheal
---
How a Valley mom connects with her children in the Afterlife, with Elizabeth Boisson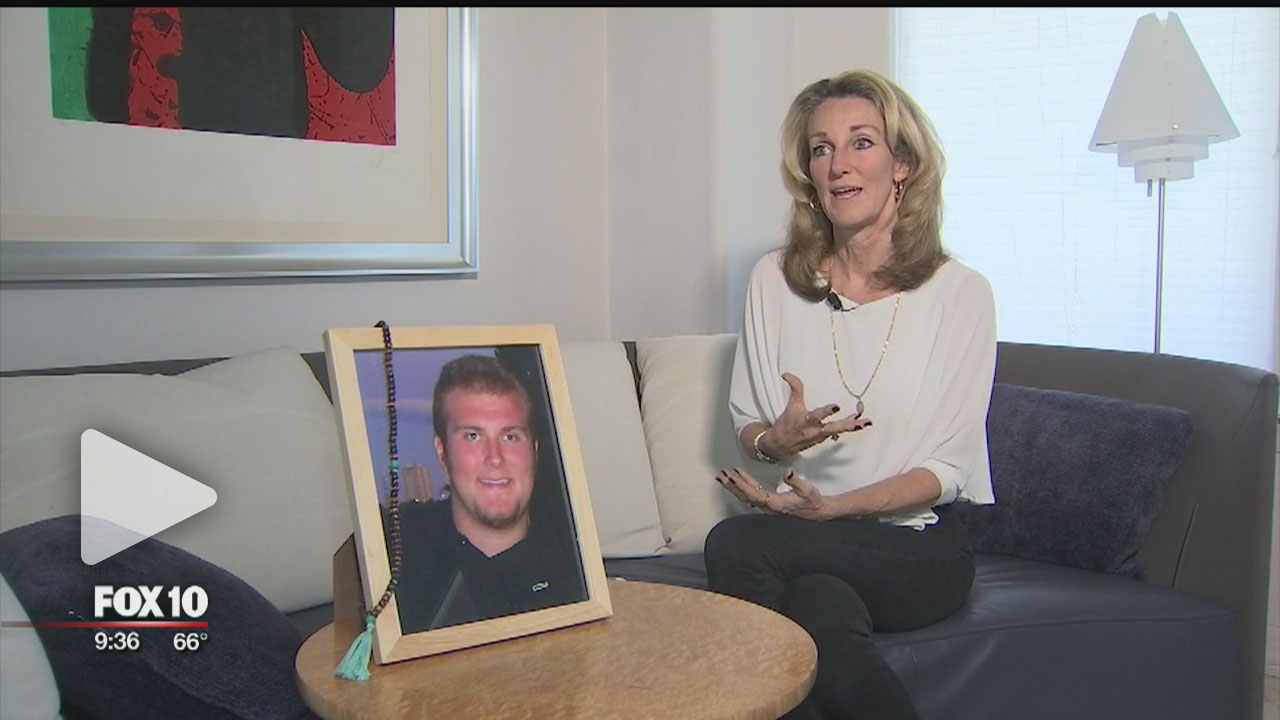 Elizabeth Boisson, President & Co-Founder of HPH, speaks about her Shared Death Experience with her son, Morgan.
---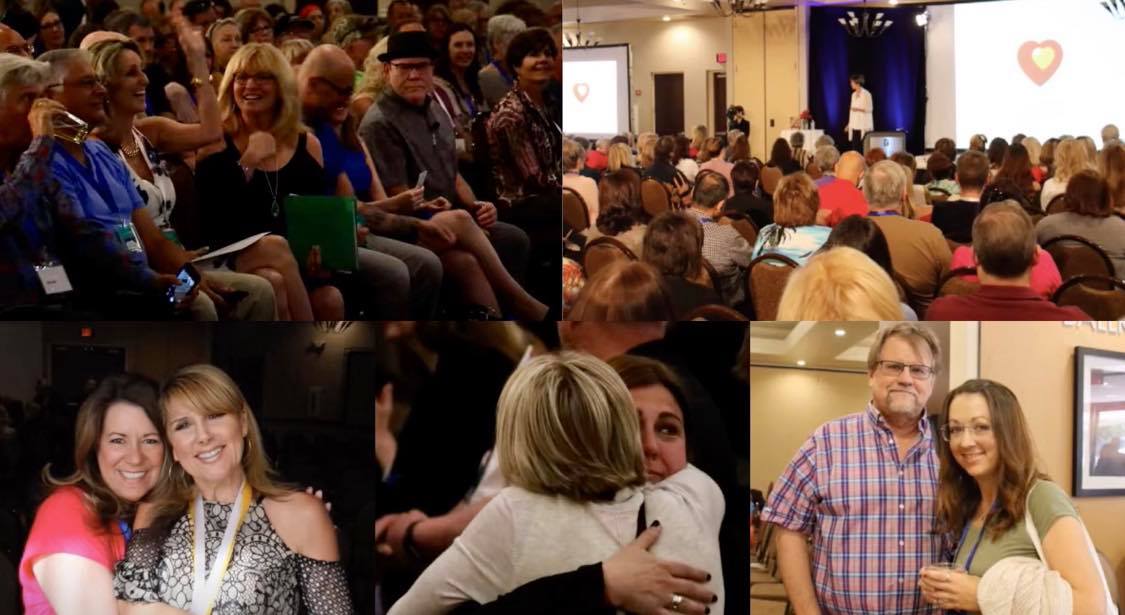 ​
An uplifiting slideshow of our First Helping Parents Heal Conference, held in Scottsdale in April, 2018, created by Rick Wilcoxson.  Please read more by clicking here.
Rick Wilcoxson created a beautiful, uplifting video about our Second Helping Parents Heal Conference at the Sheraton Grand Wild Horse Pass in Phoenix.  Please click here to view! Also, please click here for our Second Helping Parents Heal Second Conference Kids' Video by Heidi Hanson 
---
The Helping Parents Heal Newsletter
The Helping Parents Heal monthly newsletter is a space that allows us to share our amazing children with stories of validation and spiritual growth, as well las information about Affiliate Groups, upcoming presentations, monthly columns and more!  We hope that it will bring peace and comfort to you and your loved ones. For article submissions or questions, you can reach me at: elizabeth@helpingparentsheal.org.  
Our New Helping Parents Heal Book: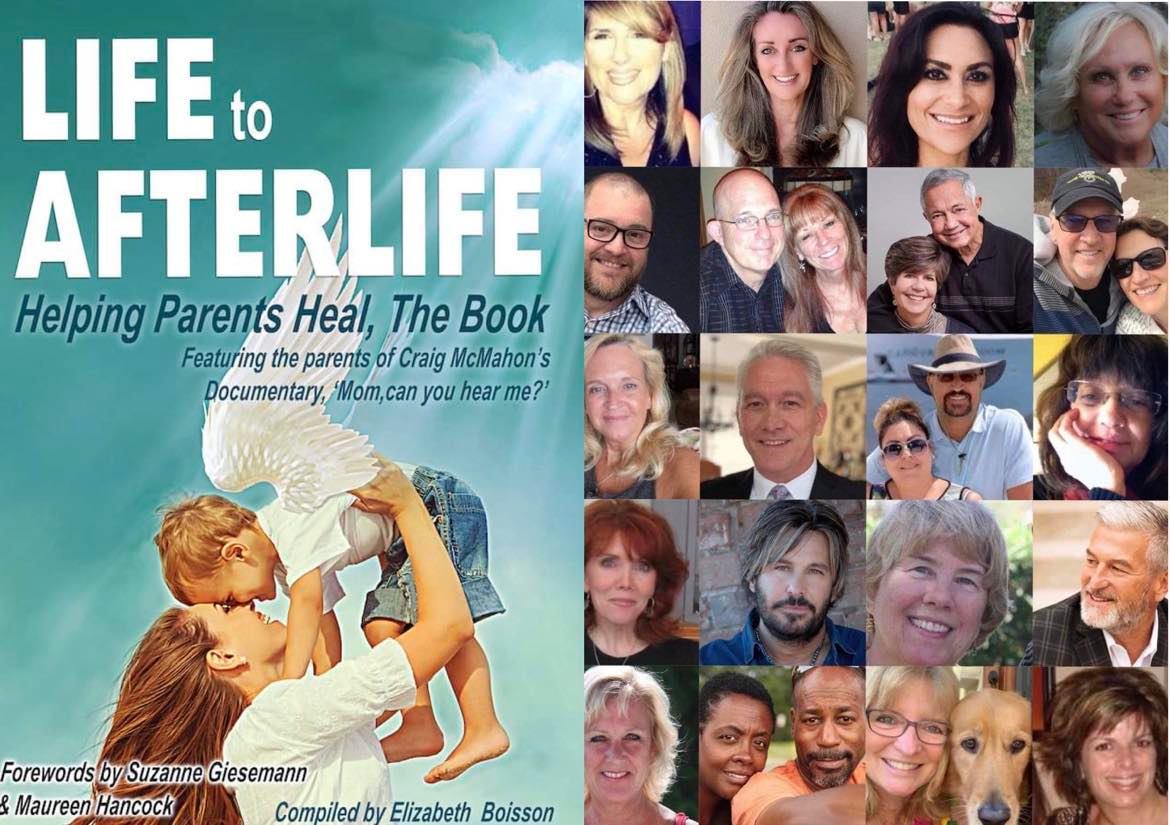 Please check out our new Helping Parents Heal book, Life to Afterlife, Helping Parents Heal - The Book based on the documentary by Craig McMahon. Every penny earned goes to Helping Parents Heal. Please leave a recommendation so that we can reach more parents and families! Our book is available in paperback and Kindle on Amazon.
For Parents and Siblings:

Please know that you are not on this road alone.
We understand and we walk the same path. We are grateful that you have found us. This group is for parents who would like to connect with others who have experienced the passing of a child. Siblings are also welcome to join. Our discussions are meant to be uplifting.
Please know that we are a 100% volunteer organization and that we are all simply bereaved parents like all of you. We are all in this together, and we are here to remember our incredible children and to talk about the wonderful signs and validations that they send. Our common goal is to celebrate the lives of our children and to ultimately heal as a group. Sending love to all of you and your beautiful children.♥ photo credits: Rick Wilcoxson
CLICK HERE to join our Helping Parents Heal Facebook Group.
CLICK HERE to subscribe to our Helping Parents Heal YouTube Channel.
CLICK HERE to join our Helping Parents Heal Instagram page.
CLICK HERE to connect with a Caring Listener.
CLICK HERE to watch Life to Afterlife: Mom, Can You Hear Me? by Producer Craig McMahon, about 17 members of Helping Parents Heal, free on Amazon Prime. Ahora en Español!
CLICK HERE for the SILVER LINING LIST, as heard on Messages of Hope with Suzanne Giesemann.
Please watch this video of our First Helping Parents Heal Conference with a special message from Country Music Star Garth Brooks!