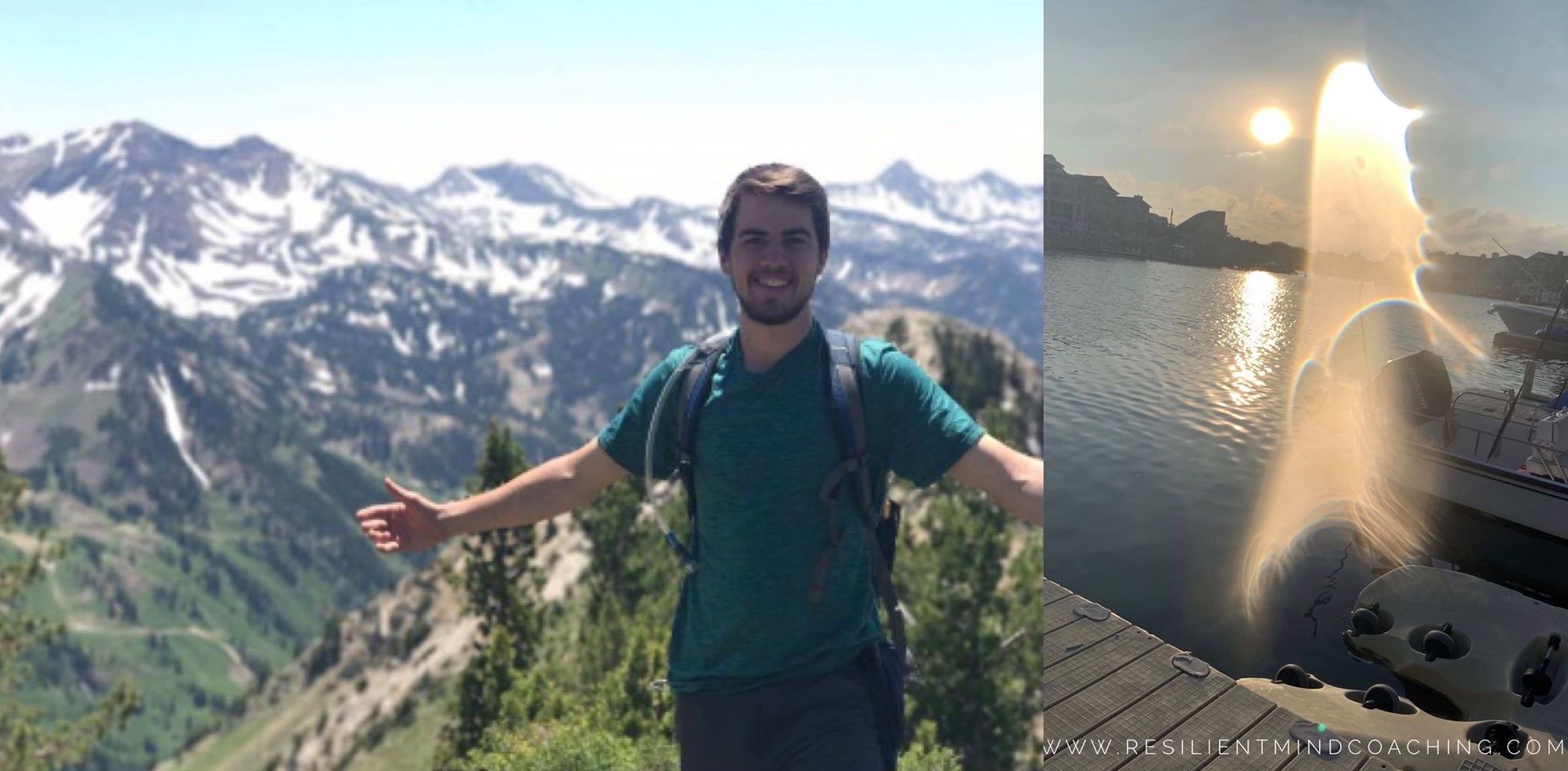 Nell Rose Foreman's wonderful picture of her son Jack as a Light Being
My 23-year-old son transitioned June 4, 2018, after a horrific 9 month battle with Glioblastoma, an insidious brain cancer. A little over a year after Jack's transition I got the opportunity to take my 4 kids on vacation for the weekend. Being this was our first time away, I was feeling the emptiness of Jack's presence even more than usual. 
On our first day, I was walking the 3 blocks to the beach by myself. I was talking to Jack, which I often do, letting him know how difficult this is without him physically here and how much I miss him. I asked him to "give me a solid sign today, not just a butterfly or rainbow. As much as I love these types of signs from you, I need something more physical, something undeniable that it is you and that you are with all of us here at the beach." I even apologized for the pressure but I am really needed the confirmation. 
I then went on to enjoy my day at the beach. I was present with my kids and it was a beautiful day. Of course, my thoughts were with Jack, looking for signs and sending him love. Later in the afternoon my son, Nicholas went to visit his friend at the bay. While he was there he took a picture and when he looked at it he was surprised by what he saw! He sent me a text with the picture saying I think Jack is here with me. I was blown away with the photo. He had no knowledge of my conversation with Jack and what I had asked of him.
This picture is exceptional. I love that I asked him specifically this day for a solid sign. He certainly gave me one! I'm especially connected to what the picture is of. Back in 2009, I had a Spiritually Transforming Event (STE) where I was out of my body and with a group of light beings in an oval. There were no words spoken, but rather through the mind, a knowledge of what was being said.  They were communicating love, connection, and joy. They showed me that if they connected and went through me (I was a light being as well), I could feel everything even more. It was incredible and words do not do it justice. This picture is Jack as a light being. He, of course, knows of my experience from where he is now and knows that I would recognize it. My son did an amazing job of letting me know who he is and that he was with all of us at the beach.

-Written by Jack's Mom, Nell Rose Foreman
We are grateful to Lilia and to IANDS, the International Association for Near-Death Studies, which first published this story in its monthly newsletter. 
---
---