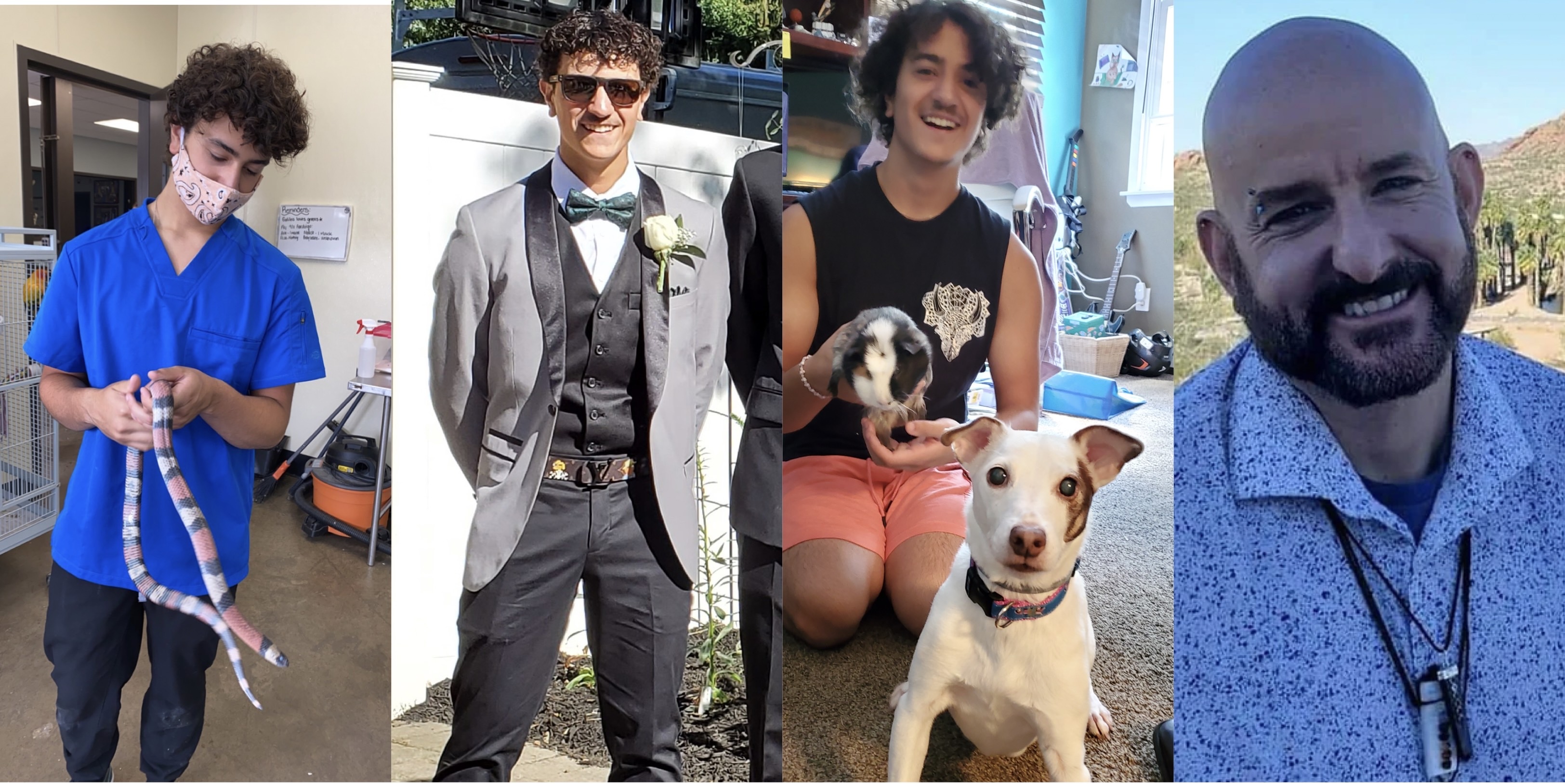 Barbara Seda's Validation from her son Michael through Christopher Mendez
I wanted to Thank You and all the Shining Light Parents, Mediums and other guests that you have on the HPH Meetings. I wasn't sure that I wanted to join the Zoom meeting tonight with Christopher but something was nudging me so I did.
It was about 9 O' Clock the meeting was about to end and
Christopher Mendez
asked Elizabeth if he could do one more reading he said there was a young man with shaggy black hair and big glasses. At first I hesitated, but my son Michael had what I would call shaggy hair and loved sun glasses.
Christopher validated a few things for me the most important was the LOVE Michael has for me, his love of animals (not just dogs and cats) he saw Michael holding a lizard. Michael wanted to be an exotic veterinarian he had 2 chinchillas and loved reptiles always wanted a lizard or snake. He use to take care of all of exotic animals in his Animal Science class. 
Another amazing thing was that just before Christopher started talking about the young man with shaggy black hair, I was outside walking my dog which I often do. I walk her in a big circle around the yard and I talk to Michael. Christoper pointed to my back yard behind me and said Michael was saying something about going round and round in a circle!
He is with me and I know this but it is so amazing to get that validation. Thank You again it was just what this Mom needed.
Love/Hugs and Good Energy to Everyone,
~Barbara Seda, Michael's mom
Please watch the video of Christopher Mendez's reading by clicking here. 
---
---