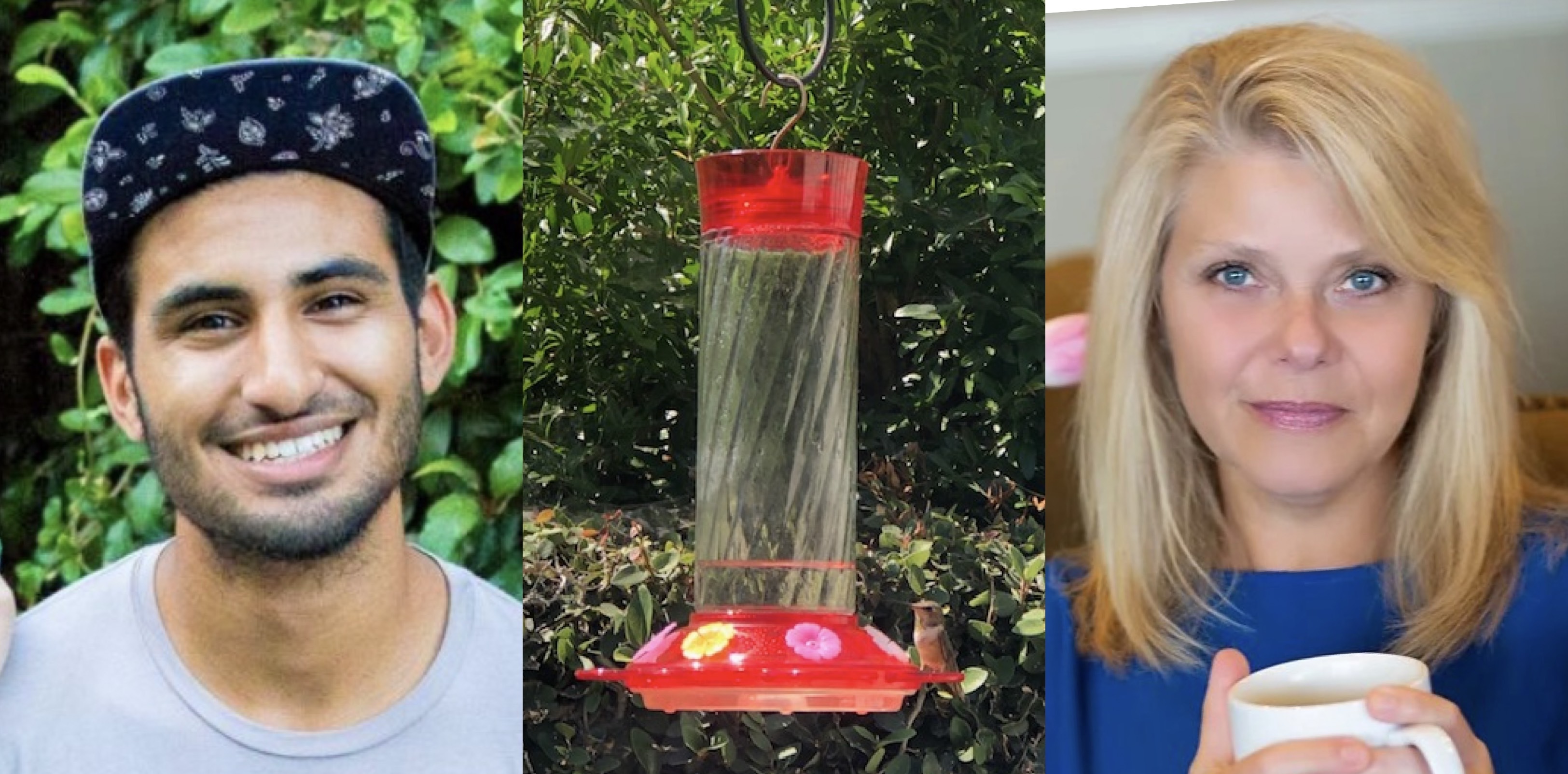 Dolores Cruz's Validation from her son, Eric, through Jennifer Brazier
Eric, Hummingbird Feeder, Jennifer Brazier
What a lovely surprise to have Jennifer Brazier bring my son, Eric, through!
She started by saying she was hearing my name, Dolores, which is not a common name, and said Eric was blowing one of those party blowers, indicating a celebration, and yes, his dad's birthday had been the day before. Her description of his personality was spot on – respectful, great sense of humor, and always wanted to cheer others on.
She said he mentioned a picture of horses that was connected to his grandfather, and my parents had this large painting of 4 horses in their home!
But the coolest one was when she said he was talking about a red appliance, cherry red, that wasn't in the home when he was here in the physical. He was indicating how much he liked it. It wasn't ringing a bell when she immediate followed up with, "Do you have a hummingbird feeder?" I sure do!
Jennifer described exactly how the feeder attracts so many hummingbirds that we wonder where they are all coming from. She said he's all about that and tells the hummingbirds that his mom makes the best food. I told her that I do in fact also make the nectar myself.  He also said he tells the hummingbirds that I will never let the feeder go dry. Right again!
And as soon as we were done, I realized that the red appliance that we didn't have when he was here was that hummingbird feeder, because the base is a bright cherry red! So joyful to here all this from my son. Thank you so much to Jennifer for bringing my Eric through.
~Dolores Cruz, our Torrance/Downey Co-Affiliate Leader
Please watch the YouTube video by clicking here. 
---
---