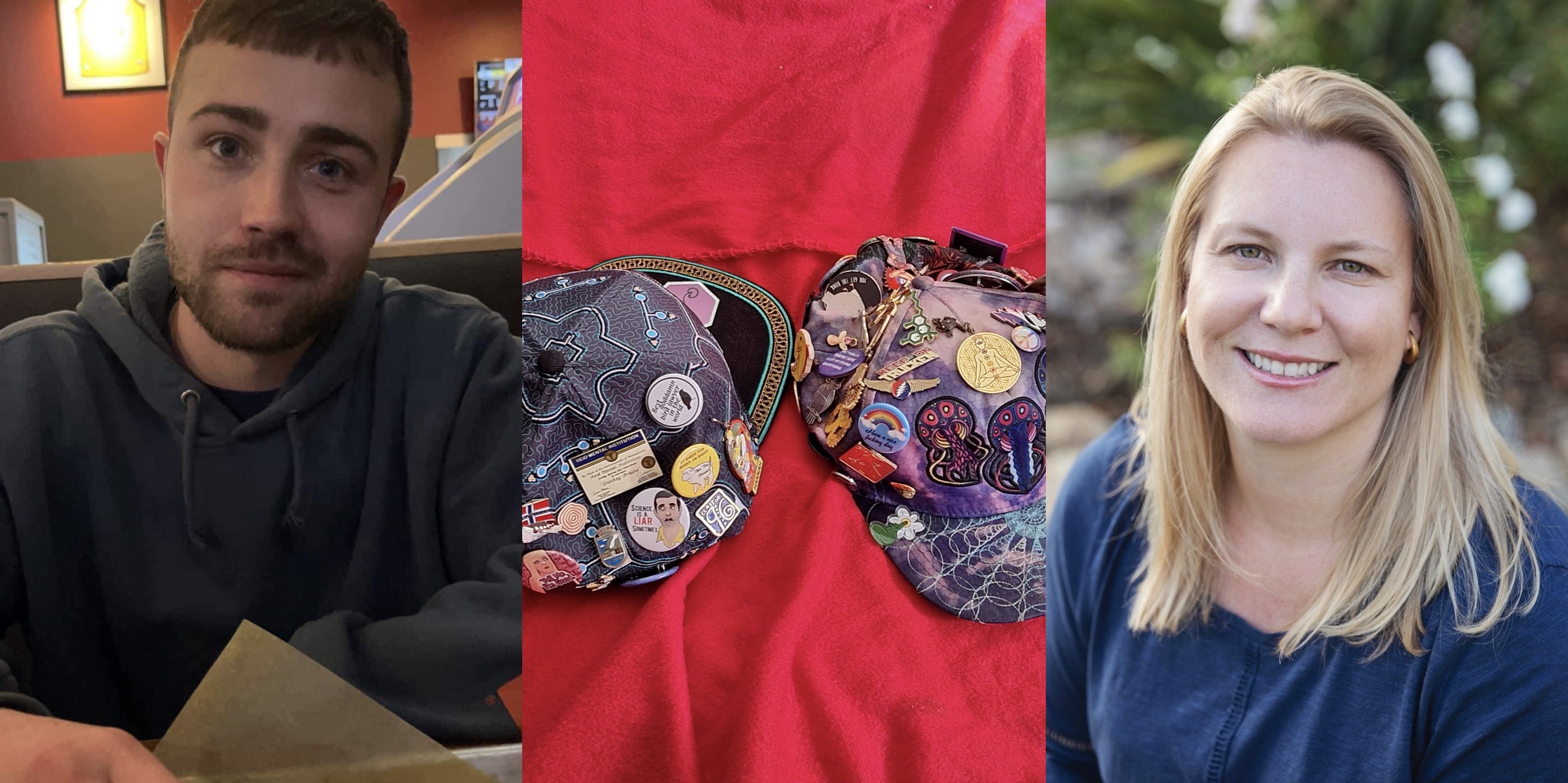 Jessica Smart's Validation with her son Israel through Medium Britta Nicole
Just as Medium Britta Nicole started her readings on May 16th, I was writing my daily note to my son Israel who passed Dec 24th 2022 and we were discussing whether or not he would show up  at the zoom meeting. I told him he should try but it's ok if he couldn't make it up front as I know there are so many kids waiting.

Britta started talking and started describing my son. She said that she was seeing a baseball cap. He has a hat collection with pins and just received a new one for his birthday which was the Friday before. I still have his favorite one which I often wear and the others were gifted to family and friends after he transitioned. He really loves his hats and is very picky about the brand. His friends and family all brought pins to add to his hat pin collection at his celebration of life and also for his new hat which he received on his recent birthday.  

Britta also talked about stepping on something like a rock. I had a rock in my boot yesterday at work. Instead of immediately removing it I decided to wait, thinking it wasn't annoying enough to actually take my boot off. Just me not wanting to stop working. :) A short while later I had to stop and take the rock out because it had become too annoying to ignore.

Britta stated that he is quick on his feet and likes to move around a lot. My son was always doing fancy footwork while trying to make his friends laugh. (I've attached a video of some fancy footwork 😅.  Please click here to view) There was also a mention of country music which was one genre we could agree upon. He likes a lot of different types of music but listened to mostly rap as he got older. When he was younger we would often sing country while in the car together.  At this point I thought it definitely sounded like my boy. 

Britta then brought up slugs and squirrels which was very funny because I was picking slugs up off planting pots and relocating them to safer areas at work yesterday (I work on a farm) and all the squirrels are just starting to come out in our area as the snow has finally melted and its warming up.

She also stated that she was seeing a younger sibling moving boxes around. I didn't quite get that one at first as I was thinking it referred to his younger brother but then it dawned on me that his younger sister had been packing boxes to come home from college on Thursday.

Britta provided great evidence that my Israel is all around and knows exactly what we are up to. 😁 thanks so much to Britta and to HPH for facilitating all the helpful zoom meetings!

~Jessica Smart
Please listen to the YouTube video from May 16th by clicking here.  
---
---