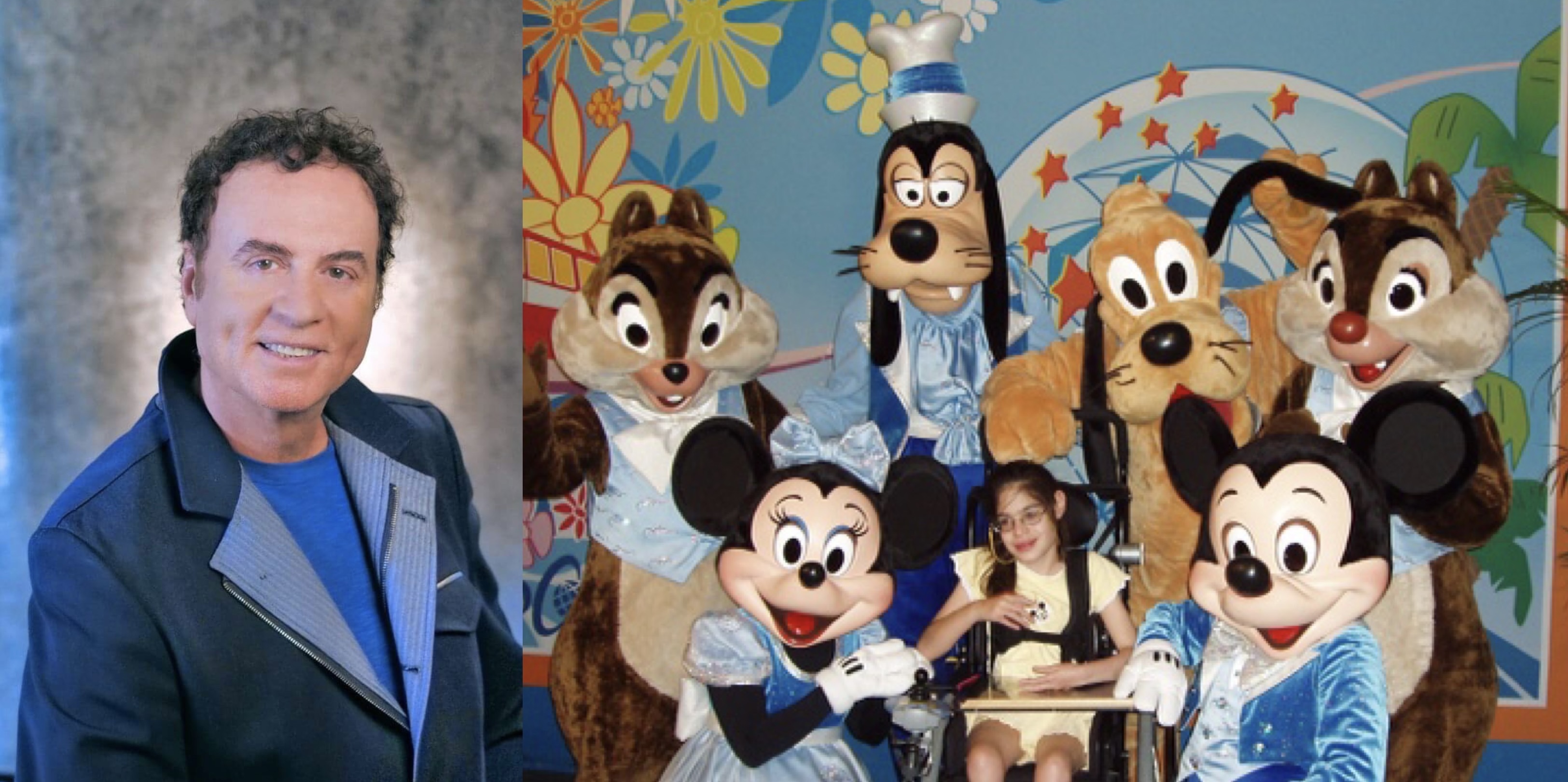 Linda Lowman's Validation with her daughter Paige through Mark Anthony
Mark Anthony, Paige and her Disney friends
I was recently on the Helping Parents Heal Zoom call with Mark Anthony. It was the first time I participated in one of the Zoom calls. Naturally, we all would love any communication or sign from our children. I was so surprised when my daughter Paige came through. I did not expect that at all and it meant the world to me! The reading from Mark gave me some closure.
I was very distressed at the way she was managed medically before she transitioned. Mark shared that my daughter said nothing could have been done to save her. Mark shared that Paige communicated that the her blood vessels were like tissue paper. That would be very accurate since the neurosurgeon felt she would hemorrhage on the operating table.
I am still upset at the medical management but I know the information Mark shared was accurate based on the puzzle pieces I already had. With better medical management apparently she would not have survived (but she still could have been treated better). It gave me communication I needed and some closure.
Mark also shared that frequently we are so anxious for communication from our children that we create a block. It was reinforcement to me to remember to always stay calm if we want communication (such as the deep breathing he had me do during the call).
My next goal is to do something in her memory to help others. I admire Shining Light Parents that do that so well and so quickly. Maybe I will get more communication from my daughter to guide me in that direction.
~Paige's Mom, Linda
---
---