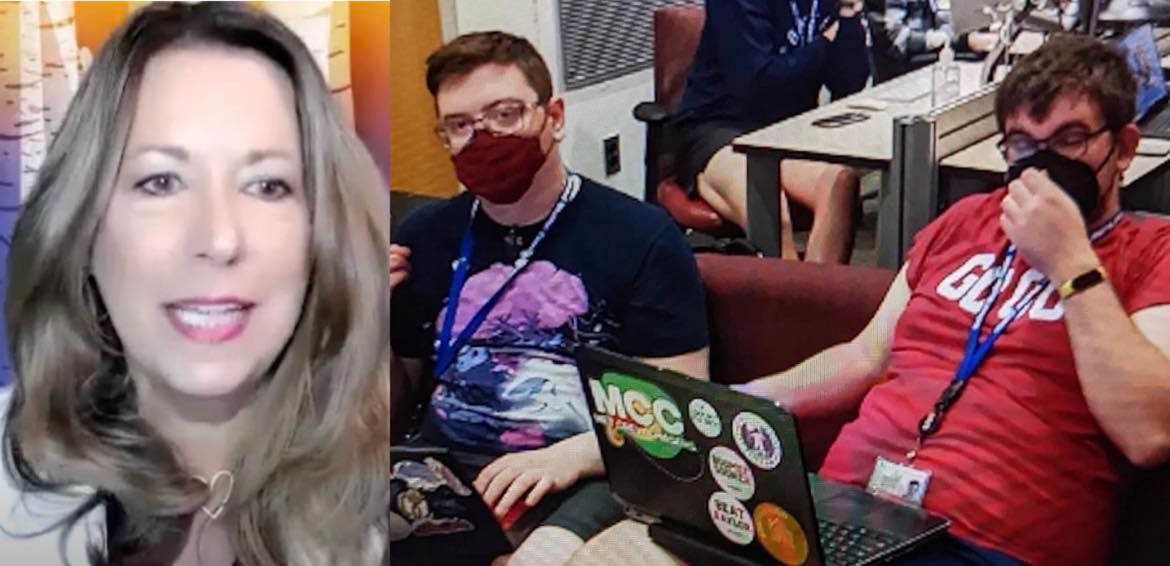 Lisa Wilcoxson Brings Through Two Best Friends!
During Lisa's reading on 2/28/23, Lisa had two young men that came through together. We believe these young men were our boys Gavin and Drake. Gavin was 19 - Drake was 22 when they passed April 29, 2022. They were recent classmates and friends. Given their age difference, they ran with different circles of friends, but came together in the Spring of 2022 when they started having classes together. As Lisa indicated, their circles overlapped. They were such new friends that we only have two photos of them together. They were more interested in taking photos of the sky or creating memes for each other.
Lisa stated that music was particularly important in this reading. Music was very important in Drake's life. He has the same musical taste as his parents and would often share new finds with his mom. They both love David Bowie, Peter Gabriel, and Johnny Cash. One of the ways that Drake's parents feel like they have connected with Drake after his death is through music. They will put on his Spotify playlist, hit random, and let Drake talk to them through the song choice.
Lisa stated that the young men are laughing at each other, wondering if we would get this? Gavin and Drake were always cracking jokes and teasing each other through memes. How awesome that Tammy and I just happened to be on this same call together to receive this reading! Totally not planned!
Lisa said that the boys are playing with lamps - Drake's mom has one particular lamp that the switch seems to be going out on. This started immediately after Drake's passing.  She turns the knob multiple times as the lamp will not stay on, until finally, she says, "Alright Drake! I know that's you!"  The lamp will then come on and stay on.
They presented themselves as cousins or brothers from another mother - "Brothers From Another Mother" is a name that I have been considering for a foundation in their honor. We have both remarked how similar they are, in both personality and in their upbringing.
Lisa stated she saw a green light, which indicated that this was an auto accident that was not their fault. Gavin and Drake were passengers in a vehicle driven by another friend. Neither of our boys had any role in the tragic occurrence that took all three lives.
The boys were not the same size: Gavin was 6'3" and large build. Drake was 5'11" and average build. They teased each other about a lot of things, not sure if size was one of them. Lisa stated they are both giants now with great egos. That sounds just like our boys!
Lisa stated that someone drew something that was presented to us. One of their friends created an image with a cloud, sun, and rain. Each of the boys' names is in that image.
The name Josh was brought up.  Drake briefly worked with his brother at a pizza shop.  The owner's name is Josh.  Drake swore it was the best pizza ever. After Drake's passing, Josh held a give back night and donated the proceeds to Drake's family, even though neither brother had been working there for over a year. In dealing with Drake's untimely death, his older brother decided to pursue his own dreams of being a comedian and breaking into that scene.  He spoke with Josh about coming back to the pizza shop, since it could offer more flexibility with this pursuit.  Drake's brother quit his day job, went back to the pizza shop (for more money) and performed at his first open mic within two months of losing Drake.  He has made connections, continues to perform, all due to the opportunity Josh gave to him, a paying job that works with the unstructured schedule of an entertainer.
Lisa indicated the boys were showing her "Cheers." Drake's father visits his grave every Friday, cleans off his headstone, and shares a beer with his son.

Lisa stated that one has a sister they want to recognize. Drake has a younger sister that he is very close to. She is a sophomore in college and made the Dean's List Fall semester.  The first person Drake's mom wanted to tell was Drake and sent a message to him.  She is glad that he may be acknowledging this. Gavin also grew up with a sister who is now transgender male, though in all readings I've had, the medium has talked about Gavin's sister. Gavin was very vested in his sibling's achievements and is probably anxious to find out which college he will be attending in the fall!
Only one of us has good food in the refrigerator may also be Drake referencing or teasing his sister.  Whenever he would come home from college, he would hear his sister complain about, "There's no food in the house!", although the refrigerator and cupboards were full. It was just food that needed to be cooked, not pre-made or frozen. He would tell her, "Be thankful for the food mom cooks for us! You will miss it when you live in the dorm!"
Lisa mentioned that one of us has a meaningful piece of fabric - a scarf or a bandana. Attached is a photo of Gavin's Eagle Scout neckerchief, which he earned in 2020. He was so proud of his accomplishment - of course he would bring it up! Although not a piece of fabric, Drake's father has been wearing his hat since his passing.  He did not wear baseball caps before, but it is now part of his regular attire.

Lisa stated that both moms have something on our nightstands from our boys. I sleep with Gavin's tornado pillow every night, just as Tammy sleeps with Drake's blanket and pillows.
Lisa stated they had a great group of friends and that there was a huge vigil in their honor. This is true - A group of about 25 friends worked with the University to have a memorial service about 10 days after the accident. The service was attended by hundreds of people (faculty, staff, students, and family) and livestreamed for others to watch.
Lisa mentioned that both moms feel so cold sometimes. I get a chill that runs from the tip of my toes to the top of my shoulders sometimes and can last for a few moments. I always talk to Gavin when that happens. Tammy has not had these sensations, but rather warmth when she feels Drake around.  However, Drake's father sleeps with Drake's weighted blanket.  The material is always cool to the touch, and when Tammy rolls over during the night, will get a shiver when it touches her skin.
One strange thing that Lisa mentioned is that she got the sense that these boys liked to interact with unusual animals. Drake's older brother had remarked two days before the reading that he thought Drake had been playing with his deaf cat recently. Drake's father that same day had played a video, and on hearing Drake's voice, one of his family's dogs grabbed her toy (that Drake had bought for her Christmas of 2021) went to his bedroom door and just stared.  Drake's parents know that Poppy misses her boy so much.I found it very interesting that Lisa was shown an alarm clock, which indicated that the boys knew it was their time to go. Gavin was diagnosed with Autism at three years old. His life was ruled by rigidity to time and schedules. I was struck by the appropriateness of that image. Drake was also structured, but lived in the moment and with no regrets. A month before he passed, Drake's mom had a conversation with Drake about this, asking if he would change anything about his life.  He said no, because we do not know what time we have. Drake's parents both believe that Drake has accepted his passing, even as they continue to struggle with the brevity of his life.
Lisa referenced flowers sprouting - and questioned if someone put new flowers out. My husband was working in our garden earlier in the day. Tammy's daffodils had been up for about a week, but she noticed Tuesday morning that the day lilies had peeked above the ground. One of Drake's wind chimes began singing and she remarked, "Yes, they are sprouting today Drake! I see!"
At the end of the reading, Lisa talked quite a bit about a sword and that it was important somehow. Drake was a huge Halo fan and was buried with an energy sword! After his service, Drake's family was concluding their business with the funeral home.  One of the director's approached Drake's parents with a toy energy sword that the staff at the funeral home had all signed.
Here's one final bit of validation and synchronicity that just about melted my heart. Once the gallery reading was done, Tammy and I talked on the phone for about an hour. While we were on the phone, one of their friends texted me a photo of Gavin walking down a pier at Lake Thunderbird. Then I sent her the YouTube video of Lisa's reading to get her input. In the reading, Lisa described a place where the group of friends would hang out - a forested area with a log down and their friends would all drive to that location. The friend said "DAYUM - she referenced the Lake Thunderbird hangout." How validating that their friend, before knowing about the reading, sent me an image of Gavin in that same location that Lisa brought up. Amazing!

Gavin and Drake had only been friends for a few months. As for us parents, we didn't know each other until after our boys' accident. We met for the first time at Drake's service in May 2022. According to Lisa's reading, the boys know that we know each other and that we are comparing notes. We do call and message each other when we need to share signs, vent our emotions, or just to talk to someone that understands. We love that our boys see and know how connected we all are, just as it gives us peace to know that these brothers from another mother are still together. We often close messages "I wish I never met you", knowing what brought us together, and will refer to each other as sisters. We are hopeful about the "dot dot dot," as Lisa said, to see what happens next. 

Thank you for offering us these words and signs of hope Lisa!
-With love from Gavin and Drake's moms, Beth Short and Tammy Brooks
Please watch the video of Lisa's Gallery Reading on February 28th by clicking here. 
---
---