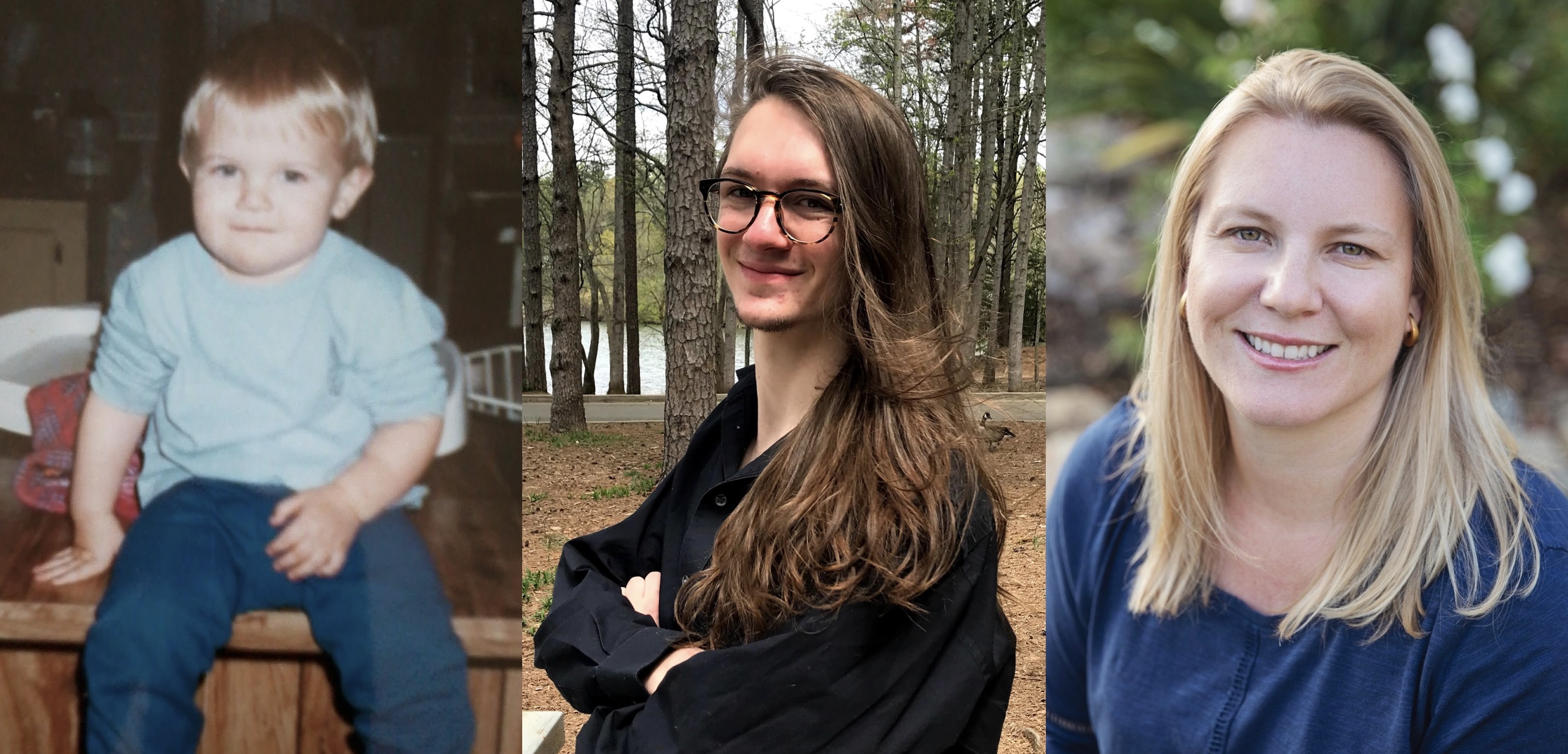 Lori Gough's validation from her grandson Kaelan Orion through Britta Nicole
I'm thrilled to share these validations from my latest medium reading. The reading was with Britta Nicole and it was absolutely wonderful. She connected with my grandson, Kaelan, who passed via suicide Oct. 2, 2021 at the age of 21.
One of the things he showed her was my feet in sandals, and nearby, there were two turtles. She said they're not real turtles, they look like some kind of garden decoration or something you might see on a path.
I have included a picture of the two turtles that are located just outside my back door that I go in and out of everyday. And it's been so warm, I've recently started wearing my sandals!
She also said that he was very proud of his hair, that he had a good head of hair, and that it had turned darker as he got older. I'm including pictures of him as a blonde toddler, which is the age he first presented himself to Britta.
She asked me if he has a sister and I told her that he did not, but he has a cousin named Shea, and they are extremely close. They grew up together. She said yes, he's saying "Cous, Cous": He had several messages for her.  That's us at the beach.
Then she asked me if he had a brother, again no, but a best friend, Kian, who was closer than a brother. She also had messages for him.  I have included pictures of both.
But the evidence that Britta was the most astonished about was that he kept bringing up stars. He said, "The stars, the stars, Memaw, we look at the same stars!".
He brought it up at the beginning and then again at the end of the reading and then he added " I LOVE MY NAME!".
That's when I told Britta that his middle name is Orion, after the constellation. His mother and I named him together. We searched together for baby boy names on the computer at the public library, because we didn't have internet at home in 2000. We decided on Kaelan Orion. 
When he was little, I used to read a book to him about Orion. I told Britta that I always look in the night sky for Orion and talk to Kaelan. She gasped out loud! She said he was such a good communicator.
It was a wonderful experience. All my readings with the HPH certified mediums have been. I have one scheduled with Fara Gibson in July. I'm so excited.
I want to thank you and the rest of the founders of this life saving organization. I cannot express how much peace you have brought to me and so many others. I don't know how I would have survived this if I had not found you. 
You're an angel on Earth.
~With love, Lori Gough, Kaelan's Memaw
---
---