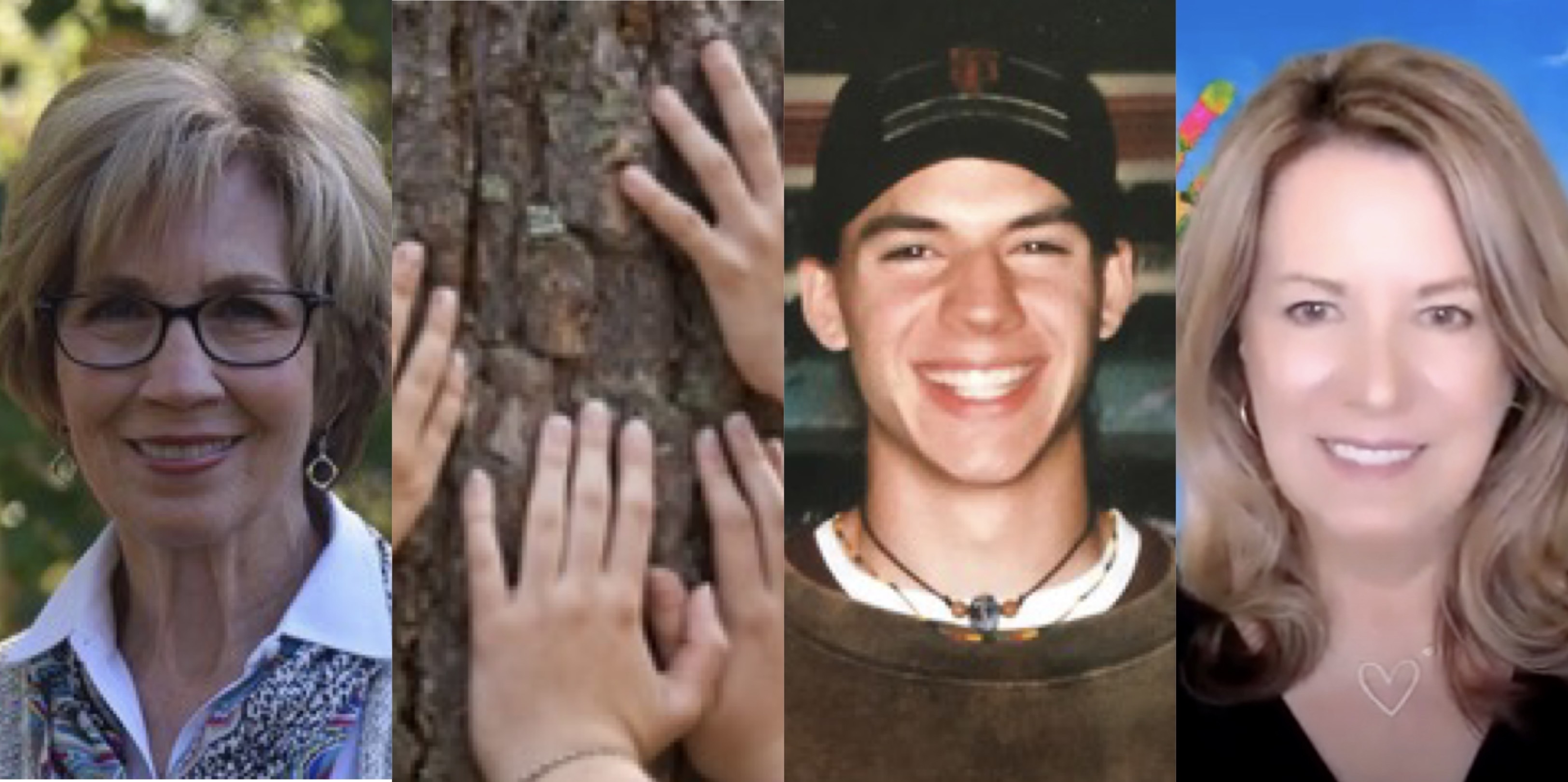 Sara Ruble's Validation Story with her son Scott through Lisa WIlcoxson
Sara Ruble, Lisa's background picture, Sara's son Scott, Lisa Wilcoxson
To my great surprise, my son Scott broke into a reading the amazing Lisa Wilcoxson was giving another mom on August 31. Lisa said, "Scott Ruble is here…I'll get back to you Scott. (He's coming through!?) I had already felt he was piggybacking on several statements Lisa had made in this reading. "He Is earth conscious, collecting recycle stuff" she shared. Then, "I'm feeling out of it, faint, my breathing Is labored…" Scott passed from strep throat, seizure, elevation, and dehydration, alone in his sleep in a national park. These statements were definitely describing Scott, even before he interrupted Lisa's reading! 
Lisa soon shared, "I felt Scott right away ~ with the recycling and the earth. He is coming in to say and show us how our children are together…and here to work."
She then explained to all of us why the original Zoom background photo she was going to use that night was making more sense to her. And why it was not used. She had earlier chosen a beautiful photo of a large tree stump with little children's hands all touching the tree. She shared, "Then the children definitely wanted the one I'm using now."  And it was perfect. Colorful and still had the children's happy hands, "with hearts!" as one mom wrote in the chat.  For me, as Scott's mom, the tree photo was highly significant. Scott was a committed environmentalist. It was clearly a sign of his presence to Lisa that she had recognized earlier. All as it was meant to be. I was so happily surprised by all this.
Then Lisa shared, "I felt Scott right away ~ with the recycling and the earth. It's all about sending LOVE." She added, "Sara, I loved how Scott wanted to show you off today…because you give so much to others, like Elizabeth and Irene. A little more ju-ju!"  Ohmygoodness. Thank you Lisa. And Scott. 
My friend Mary shared with me later, "Scott turned the tables on you Sara. You talk about him all the time, now he had his turn to talk about you!" 
Again, I am filled with much gratitude Lisa! 
With love, Sara Ruble, Scott's Mom
---
---