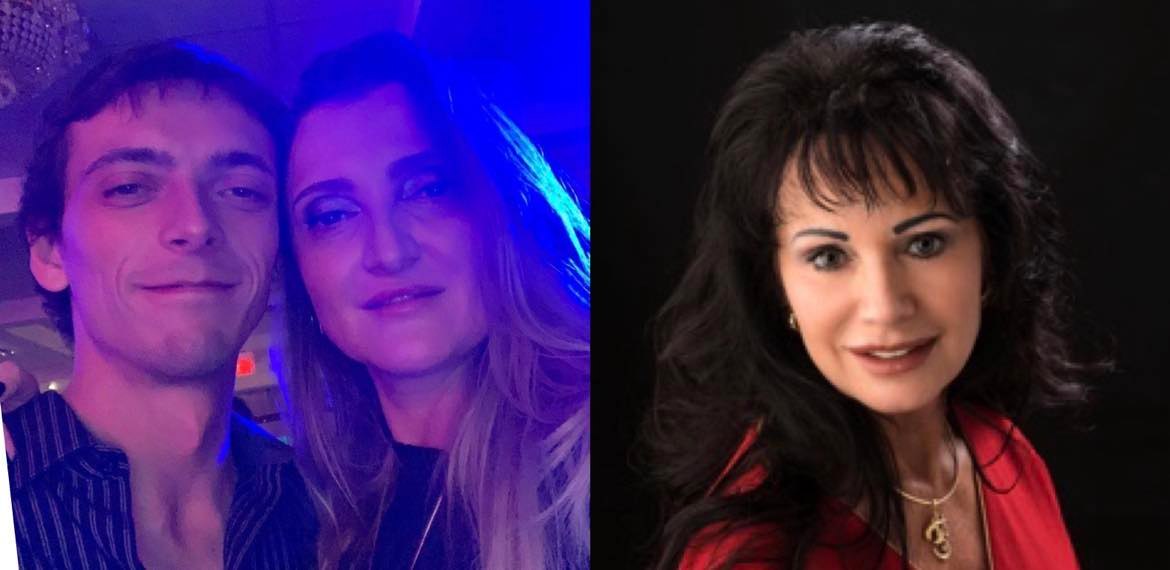 Yelena and her amazing son Igor
It was still earlier in a day because of a time difference with the UK… I was in one of my multiple meetings when someone gently slapped me on the shoulder, or at least it felt that way. I was in the middle of a discussion, I looked on my phone and it hit me. Omg! Zoom meeting with Pauline Mason was already going for about 15 minutes and I was waiting for it for such a long time! I immediately excused myself and stormed out. I didn't even care in that moment what all those people are going to think… so I ran to my car, logged in and started to drive away from the building I was in so I wouldn't get distracted by anyone. While I'm driving to the next block I'm hearing Pauline saying - "I have a young man here, he has a head trauma…" By the time I parked and typed "it's my son" Pauline already chose someone from the audience and began her reading… I said out loud - "Igor, if you are here, you gonna have to try again, baby"
I was sitting in my car and waiting. Pauline said "I have a young man here who drove a large truck…" I'm feverishly typing "yes, it's my son! He had a delivery company and was driving large trucks" 
Irene unmuted me but one other mother typed "it's my son" and Pauline chose her. 
By then I was pretty confident that Igor is here, and he's letting other kids go in front of him to speak to their moms or dads and it absolutely sounded like something he would do. So Pauline went on with a few more readings and I drifted away with my thoughts…
All of a sudden I'm hearing "young man…has a lot of friends…loved outdoors…saying something about his wallet…" I'm typing again "it's my son! He kept green round marble in his wallet and whenever he misplaced the wallet he always said - I lost my marbles again… it was his thing because it kept happening over and over again…" Pauline asked me to unmute myself. She looked at me and said "I don't know why, but he's saying owl" I reached right in front of me and picked up a small plush toy that was tucked behind my stirring wheel… yes, it was an owl! I was in this store one day and my hand grabbed it and I couldn't even explain why I needed it and even less why I drove with it for over a year…
Pauline gave me such a beautiful messages from my son and much needed validation that he's ok… 
And I'm so grateful for this amazing experience. I cried for many hours after that but some of my tears weren't bitter… 
Thank you Pauline, I will cherish the memory of those few minutes for the rest of my life. 
Sending love to all
P.S. When I reread this I had one thought. "Wow! I got another reading with Beth Lynch about two months ago exactly on my son's birthday and now another one! How lucky am I?! And immediately realized - today is an international women's day. This day was highly recognized and celebrated in Ukraine where my son and I were born! That was his way of letting me know he remembered it! How beautiful is that??! Our kids are really amazing and still are here!
Yelena Galitskaya
Please watch the YouTube video of Pauline Mason by clicking here.  
---
---