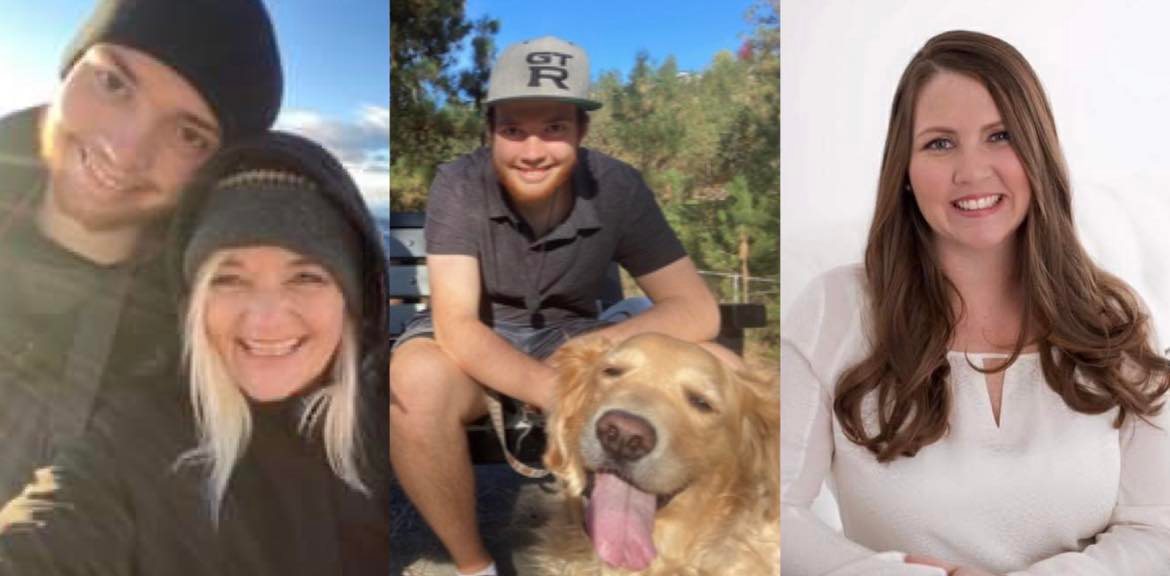 Shaunna Menard's Validations through Alrene Mains
Arlene Mains may have had a poor internet connection at the Mar. 16 HPH gallery reading, but her connection to my son in spirit was crystal clear, strong and spot on! Thank you! ❤️ Wow! 
On 2.20.2022 at 20:00, my son Jordan transitioned at the age of 20. He led me to Suzanne Giesemann which led me to HPH. I am so grateful for all of the evidence that our kids are still right here. 
We just had our first angelversary and even though I've been functional thanks in large part to Helping Parents Heal (and the evidential mediums, teachers, shining light parents in this group), I was struggling more recently with the waves of grief. The night before the reading, I did not get to sleep until 4 a.m. and I asked Jordan if he could send me some signs. I know he's here, but I could use the reassurance. 
I've come to many HPH gallery readings, and I feel that Jordan is "king of piggybacking". Almost always something that is shared for someone else resonates, but Jordan himself had not been the one a medium was connecting with. As Arlene started with the first mom, I thought, here we go JoJo (Jordan's nickname) as she said this mom had a: son, "Mama's Boy", sensitive side, introspective, etc. So I thought, that's my Jordan piggybacking. 
Then for the next reading for the next mom, Arlene had a woman on mom's side. I immediately thought of my grandmother. Then Arlene talked about generations with a grandmother and a little girl - great granddaughter and October. Halloween. So again, I thought here comes the piggybacking - my grandmother was born in October, but her great granddaughter was also born in October, - on Halloween. The mom who this reading was for, had a son in spirit, 20s, bigger guy, but teddy bear. So I thought that would be it for today. Usually a couple piggybacking, that let's me know he's here. Almost immediately after Jordan passed, he communicated with me (much to my surprise), so I've been happy with the piggybacking, so others can experience a connection. Although there is something magical about a third party validation for you.
I was surprised when Arlene called my name. She wasn't sure if she had a boy or girl in spirit. Felt like a girl. Bubbly energy. We are instructed to answer "yes, no or I don't know"  … I answered "I don't know" as I had a miscarriage and I had reason to believe that it might have been a girl. In my conversations with Jordan, he said this miscarriage (prior to his birth) was a daughter. But there is no way I could confirm Jordan's statement as correct.  But when Arlene shared this, it was a wonderful confirmation. It also explained her initial questioning of boy or girl. But a girl with bubbly energy did not match my son. But this DID match what Jordan had told me many months ago. So I love that! (I had another medium share recently that my grandmother came through holding a pink blanket with the same conclusion.)
Arlene shifted to talking about Jordan. She saw him active (he played Ultimate. Voted "Spirit of the Game" by his high school year). She saw him young, climbing up on things. I used to joke that my four little boys were like bear cubs climbing the walls. She also saw a broken arm. He actually broke his arm twice (falling off a snowbank he'd climbed, and snowboarding). None of my other sons had broken bones, so this was unique to 'JoJo'. 
Then she said he was good at building things, like lego. I didn't immediately connect, although he played lego as a child. But this too was great evidence, I realized later.  Jordan built incredible Minecraft designs on computer and even won awards for them. Minecraft is basically "digital lego".  She saw a "J" name like Jason and of course, that is a hit for Jordan. 
She then thought his passing was an "accident" "unexpected". So this was not true ... but not a definite no either. It wasn't an accident, as in a car accident or anything, but even though he'd been given a life-threatening leukemia diagnosis the year prior, we thought we'd overcome it. (I'd had a medical miracle with my dad and thought we'd do that with Jordan). So it was unexpected. BUT Jordan has consistently told me in our "Morning Cup of Jo" conversations, that if it wasn't this, it would have been something else. We were meant to have this experience and so the diagnosis and cause of death is quite irrelevant. But Jordan also knows how painful this memory is for me and he is always telling me to focus forward on our NEW ongoing relationship that we have NOW and not focusing on his death experience. 
I've only had a few medium readings and how someone passed is often a key piece of evidence, but Jordan never goes there. LOL. One time a medium asked him and he sent her the image of a double rainbow, that she'd just seen, to share how much love he had for me.  So he consistently distracts and changes the subject. So just as Arlene is going to go into how Jordan passed … her internet goes out. LOL! Classic Jordan move. Thank you! THAT in itself is validation for me. 
I was just buzzing with all this wonderful affirmation that our loved ones are still right here! 
Thank you Arlene, Elizabeth and Irene and all of HPH for all of the work you do. I truly appreciate you. 
~Shaunna Menard
Please watch Arlene's video from March 17th by clicking
here
.  
---
---