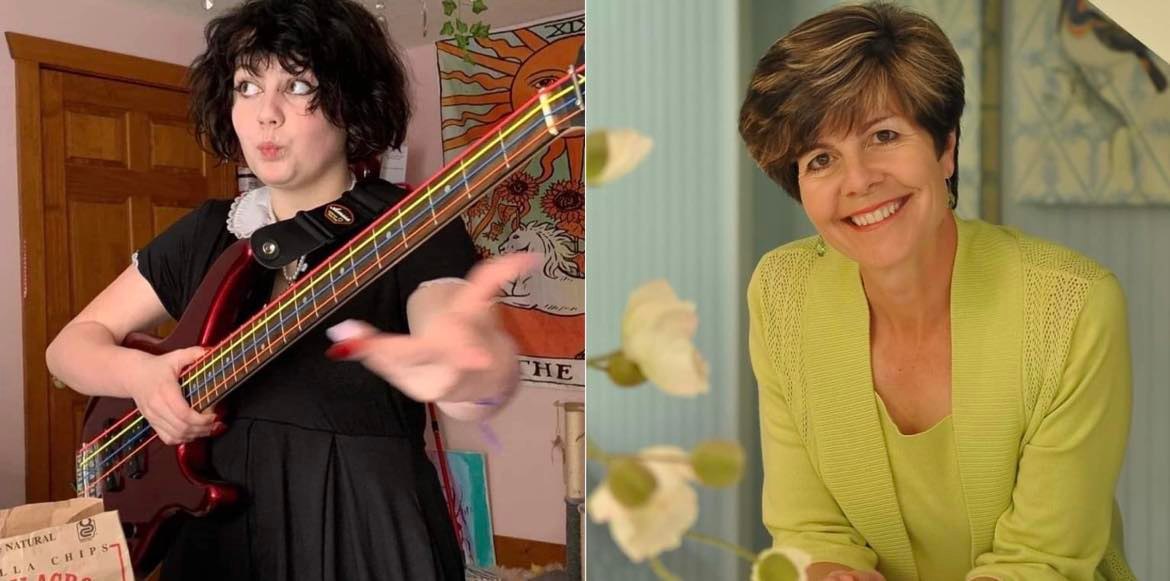 Aleia Jade Came Shining Through!
Aleia Jade came Shining through!
My husband and I were stunned at the reading we had with Suzanne Giesemann in early March of this year. I appreciated the play back recording that I could re-watch and re-watch. It is in those play backs that I counted 42 validations… yes 42. It is proof for us that our Aleia Jade is merely in another form and jumping at the chance for us to continue and even strengthen our relationship with her.  Aleia Jade is our only child and transitioned by suicide in May 2022.
I was nervous before our reading. To calm my nerves and open my soul eyes, I meditated prior to our morning reading. In that meditation a "touchpoint" became conscious. If Suzanne correctly pronounced her name, it would be an instant BIG HIT.  People rarely pronounced her name correctly. However, before the reading, Suzanne made it a point to say that she was not sure how to say our lovely's name correctly and that she had to ask Aleia. At that minute I was overwhelmed with gratitude. and then she pronounced our daughter's name perfectly and even enunciated the important sounds.
Big Hit number two was the reference to Over the Rainbow. Aleia Jade was in a local musical production of Wizard of Oz and she scored the lead role of Dorothy and sang that solo. We have another reference to Over the Rainbow; when I was pregnant with her, I used to sing the version of Over the Rainbow by Israel Kamakawiwoʻole while I would drive to work. She knew it !!  All of my life I have stopped whatever I am doing to stare at rainbows.
Big Hit number three: "to the moon and back."  This is a saying that my husband said to my daughter so many times to express his love. She had a sign in her bedroom with that saying and he had that as his last line in her obituary.  At the end of our reading Suzanne was wrapping up and then quickly said "wait one more thing, I love you to the moon and back."  We knew Aleia Jade was giving us big love and a wink.
Suzanne was able to clearly convey so many aspects of her personality, hobbies, how she felt about her friends and signs that she gives us.  This reading was one of the biggest turning points in our grief journey. I also study Suzanne and her methods of connecting to Aleia to strengthen my relationship with her. The work I have done with Suzanne has been so healing, that I have recently started the only current NC chapter of Helping Parents Heal. 
With great appreciation to all the Shining Light Parents and The Awakened Way,
~Kelley Worth ~ Aleia Jade's mama bear.
---
---