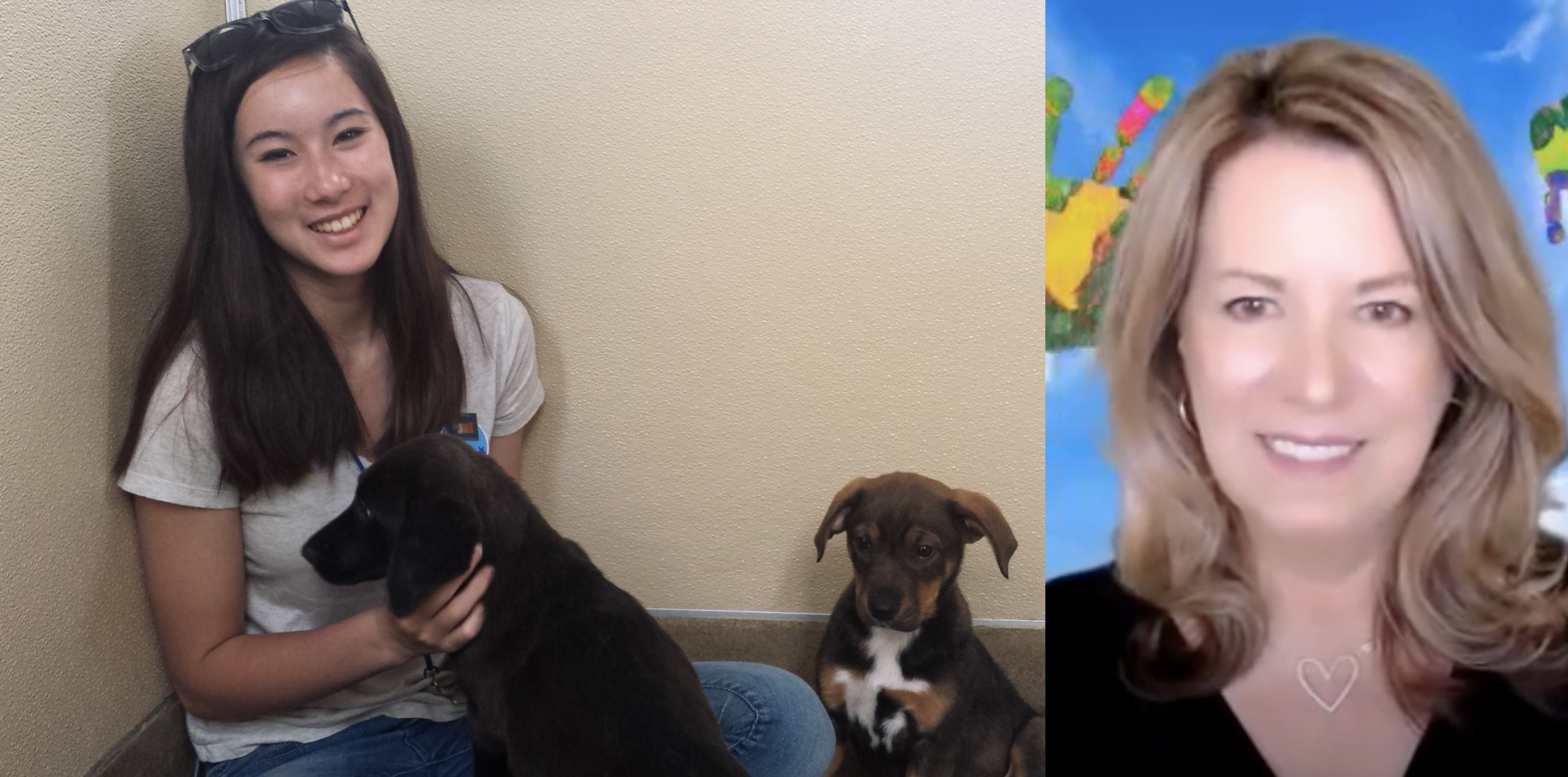 Carol Blaney's Validation with her daughter Isabel through Lisa Wilcoxson
Isabel and her puppies, Lisa Wilcoxson
Lisa Wilcoxson's reading on August 31st touched my heart so deeply. I wanted to share validations that I trust were from my daughter Isabel, though she didn't come in by name. I asked her to send a message to me tonight, and I heard her respond through you.
Over the past few days, I've been camping in the mountains, because I feel closest to my dear girl in nature. Isabel was raised in national parks, and she loved animals of all kinds with all her heart. Yesterday morning, I was in a beautiful forest, and I felt called to put my hands on one of the massive trees. I felt the tree's strength and love, and I sent back love and gratitude. I asked Isabel, Love and my Guides to know whether this way of showing love to living beings was wise.
Tonight, your photo of children's hands together on a tree, and your invitation to hug trees, took my breath away. You said that there's so much going on in the world—extreme heat and difficult news and being in this life without our children's physical presence. I sometimes feel overwhelmed. But then you said our children are with us in whatever we're doing, whatever we're struggling with. You said that our children are holding hands around the Earth. In your vision, I heard Isabel speaking to me. I felt a sense of wonder and hope. Your vision brought me closer to Isabel and to being of service alongside her.
Thank you, thank you, thank you.
~Isabel's Mom, Carol Blaney
Please watch the Youtube by clicking here.
---
---