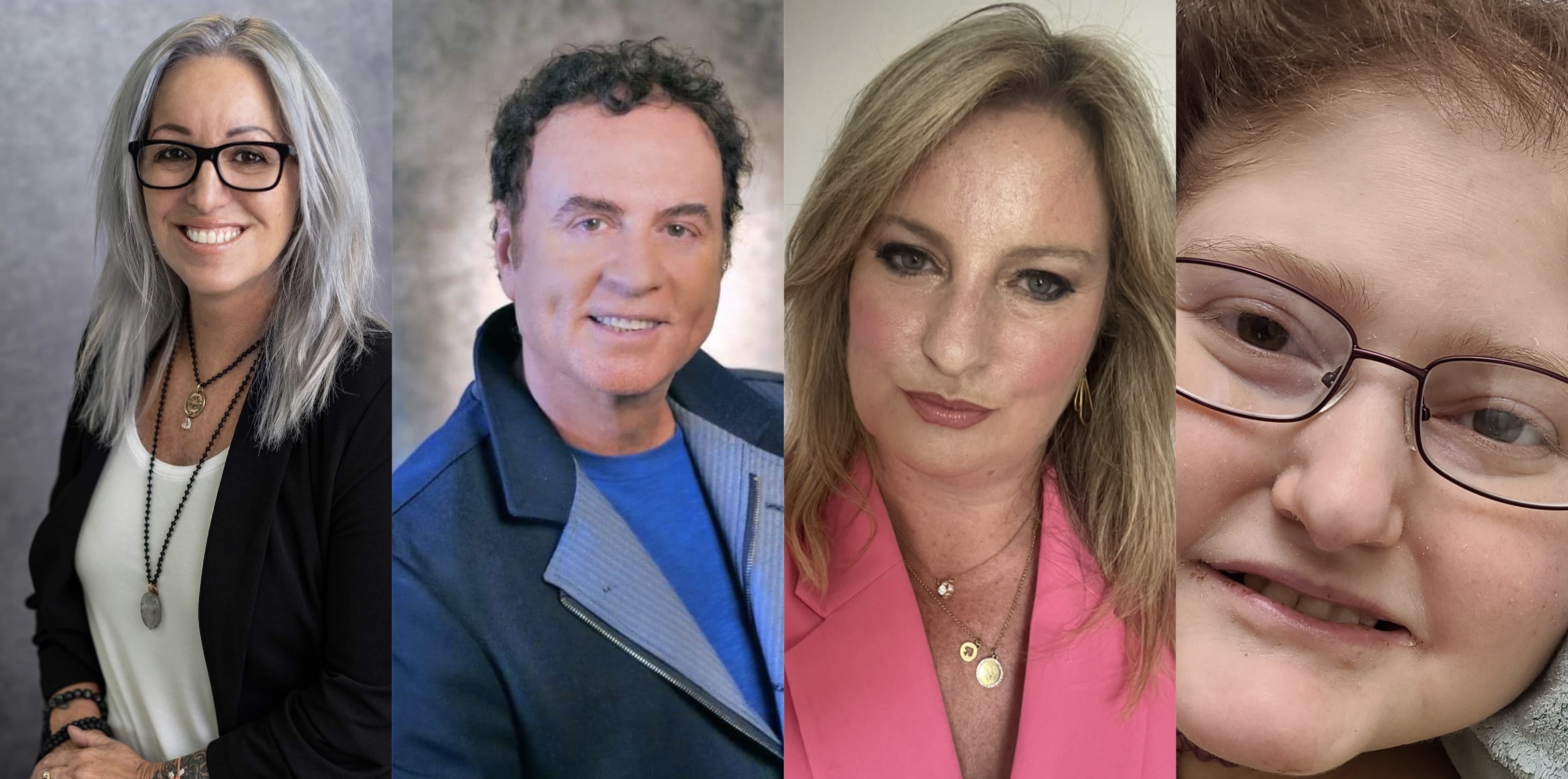 Three Readings with Kayla
I am so happy to have discovered HPH! It's such a positive group of people. I can't tell you how much this organization has helped me. I would like to report on 3 readings I have had.
My first reading was face to face, in person with Beth Lynch on 1/27/23. She told Jerry and me that his dad was with my daughter, Kayla. She said Kayla was showing her rainbows and unicorns. At the time, I didn't understand that. Later, when we got home, I took her beloved Care Bear out of the bag I had brought to the reading. It had a very worn out rainbow on its belly!!! A couple of weeks later, at school, I needed to charge my cell. I had bought a purple charger in honor of Kayla a few weeks earlier. When I plugged my phone in, it had a UNICORN on the part that plugged into the phone!!! That's when my hope of really connecting with Kayla that day of the reading became a knowing that I did!!! I want to thank Beth for giving me what I so needed to know. I know that Kayla is really with me!!
My next experience was one that a kindred spirit, another teacher, I met at my new school encouraged me to go to. It was an in person light circle with Mark Anthony. He told me that Kayla, born with spina bifida and hydrocephalus was dancing in the corner of the room. He said she passed from something to do with her abdominal area. He also tasted metal, which to him represents a neurological issue as well. He hit the nail on the head! Kayla's shunt tubing became embedded in her liver. Her liver had a superbug which traveled through the tubing to her shunt and caused it to dislodge from her brain! Then, he said there was a man with her. He was pulling on his ears. My brother, in spirit, was hearing impaired and wore hearing aids from the time he was 2 years old! Kayla was sitting on his lap, kicking her legs. They were both telling me that they were free of their disabilities where they were now!!! What a wonderful thing for me to have learned! Thank you so much Mark!
My third, and most recent reading was on Mother's Day with Kat Baillie. It was my first gallery reading. I thought I was doing fine that day, considering it was my first Mother's Day without Kayla and my daughter, Jessie, who had planned to spend the whole day with me, got called into work. She messaged me many times throughout the day. I kept telling her I was fine and not to worry. Kat got to me early on but kept telling me she would get back to me later. Then, she'd get back to me at the end. I became very anxious. I cried throughout the entire meeting. When Kat got back to me, I was kind of hysterical. She told me Kayla kept telling her about me constantly looking into her eyes. At the time, I thought she was talking about my home screen, where I have a picture of her beautiful face. I look into her eyes in that photo every evening when I talk to her on my patio. Then, she told me she saw me traveling very far to be with Kayla in the hospital. She said Kayla was very aware that her death could have avoided but so many doctors made so many mistakes in her medical care. She knew I intervened and did everything possible with the information I had. She said Kayla wanted me to make sure this never happens to another family. I was very distraught about this because I had been trying so hard to do just that through the court system. I had all her medical records from the 3 hospitals. I had contacted many attorneys. Each understood and wanted to help. The issue was that our horrible Governor DeSantis, in Florida, had put into place just a year before, a Statute, that allowed only the spouse or children of a malpractice or negligence victim over the age of 25, to sue on their behalf. Kayla was never married, nor had she had children. Kat told me my mom was there with Kayla! That was the first I ever heard of them being together! It made me so happy to wish her a happy Mother's Day for the first time in 14 years!
After the reading, Jerry reminded me that I had questioned whether she was really communicating with me with her eyes when the infection took away her ability to speak. I knew she was! One blink for yes. No blink for no. The looking into her eyes all the time was really confirming that!!! I was so relieved to have that confirmation!!!
As for fighting to make sure another family doesn't have to suffer this tragedy, it took me a while to figure out what I can do. I am writing to my representatives to try to put a clause into this terrible Statute, making it possible for parents to sue on behalf of their adult disabled children. I am also writing a story about our experience and plan to send it to every organization that represents disabled people. I want to thank Kat for giving me a very meaningful reading. A reading that hopefully will help other children and their families.
Thank you for giving me the opportunity to share these wonderful experiences. They have given me so much joy and purpose.
~Warm Regards, Nancy Gilmor, Kayla's Mom
---
---